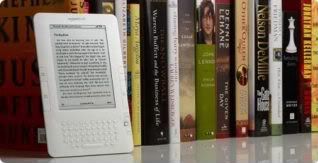 Uh oh. Someone published a book, posted it on Amazon, and it wasn't available for the Kindle.
Author Michael Lewis wrote a bestseller entitled The Big Short
. Reviews glowed. However, regular readers now want a quick fix. If they read a review and get hungry for the book, those enabled with electronic readers now want instant gratification - a 30-second download - so they can jump into the first chapter.
But what happens when the book isn't available in ebook format? Apparently people get angry. And they vow not to read the author again, or never buy the book, or worse, find another book like it and read it instead.
I sort of understand. I own a Kindle DX. During a recent trip, I found myself always grabbing it to read a page or two between other obligations. Y'all . . . it's addictive. And the ability to receive your book in seconds also spoils you. I'm reading books now I would have waited a few months to read, all because I reacted on impulse to download it. So far I haven't regretted it, but I have made a conscious effort to control my urges. My son has a friend who bought an iPod and went nuts with iTunes because Apple had the credit card on file, making it easy to just pick and click. Same deal with Amazon. Funny how I can make myself wait until a movie is on cable, but I want to read a book now.
But if this teaches us anything, it's this: if you publish, include ebook availability. Advertise the fact. Embrace electronic reading. I published ebooks ten years ago when they were laughed at. I've seen the ebb and flow of the concept. Believe me . . . this time they are here to stay.