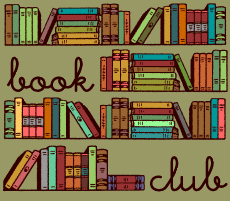 Borders' Michigan headquarters sent out official notices, posters and signs to all 507 stores to embrace the book club in hopes they'd be more inclined to buy more books.
Why do you think B&N and Book a Million have coffee, pastries and other light fare? Why do they have music? Business 101 states that the more someone hangs around your product, whether online or in a bricks and mortar store, the more likely they make a purchase.

It's a shame that Borders' had to figure this out after closing 200 Waldenbooks stores. I loved that store, and often boycotted the huge B&N across the highway because I liked the homey feel of Waldenbooks. From the time my sons were 7 and 9, they visited the store as a treat for good grades or a team sport win. Books were their candy. Now 25 and 27, they were disappointed when the local store shut down late last year.

Just goes to show you that even the big dogs don't always think with common sense. In their effort to be different from the other guys, they lost a lot of ground.

Regardless, they want book clubs now. I think it's a grand adjustment. As a writer, you might consider approaching Borders, asking if you can speak to those book clubs . . . and if they could carry your book. While they're on a roll with new changes, try to incorporate your book in the new order.