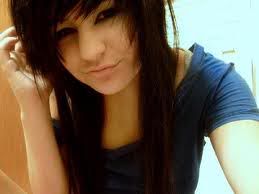 I know we can't get to know the author of every book we read, but when you read about an author, does his personality matter to you? When you hear him speak? When you read an interview? Hear his podcast? See comments by other authors/readers who have met him?
In the not too distant pass, pre-Internet and before global communication, we relied upon author photographs and bio blurbs on book jackets to introduce us to authors. They looked classy or homey, sophisticated or sweet, dignified or girl-next-door. Right then and there we nailed them as someone we liked or didn't like, but we were usually less judgmental about looks and personality than we are today, giving those authors loads of credit and any benefit of the doubt, just for being published--especially if they made it to a Barnes & Noble window.
But I have to admit . . . once I experience negativity about an author, it tries to get in the way of whether I buy her book.
Today, however, you can learn about an author's family, hobbies, food preferences, travel habits, and medical problems with a few short clicks of a button. You can see them at conferences and listen to them on podcasts and online readings. You can join groups they belong to, connect via Twitter and LinkedIn, and study their personal interests on Pinterest. Their lives get dissected, and even if they stay private, we have the essence of literary paparazzi per blogs, newsletters, and weekly emails from those making a living following the business.
Author personality is quickly factoring into publication, and ultimately in sales.
When we hear of a new author, we Google her. How many times are authors declined by traditional publishers because they don't have any sort of online presence, basically are invisible to potential fans?
Writers. . . you might need to recognize the importance of being "seen" and "heard" in promoting your work, and think seriously how to groom a platform. Think hard about the impression you are making to potential fans, the industry, and other writers. What have you said in an online group that could make you look bad? What joke have you forwarded that tends to color you in a questionable light?
Readers . . . you might want to cut authors some slack. Their looks, personality and hobbies might have little to nothing to do with their remarkable stories. It's hard promoting books, being in the limelight, and remaining neutral. Some readers don't even like them for being neutral. Authors can't please everyone.
But I have to sheepishly admit . . . once I experience negativity about an author, it tries to get in the way of whether I buy her book. I want a great story, and I really don't care if the person loves kittens or not. However, when I have twenty new books I'd love to read, and only have the time to read ten, I can't help but let non-writing issues factor in to which books I buy.
What about you?