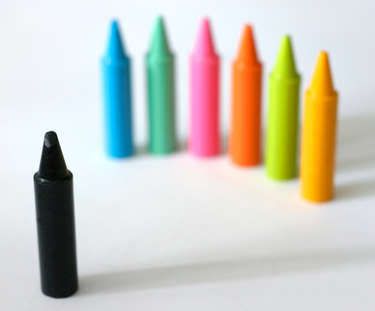 I just read an angry comment from someone who hates PayPal. She spilled that anger into me, my products, the world in general. When I googled her name to find her site, so I could connect with her on some topic and try to ease her mind, I only found one link in my Google search - on Facebook - and it was angry, too. I was just in her way that day.
I could get upset by it, or move on. Same goes for blog posts, articles and books.
We read material about topics we know well, and get ruffled at the audacity of someone with an opposing stance. We read books from celebrated authors only to wonder how the heck they got published. We scoff at magazines on the stand, questioning who would buy such a thing.
Most recently The young man who shot Representative Gabrielle Giffords and so many others in Tucson, Arizona, was upset at how the world didn't see his views about politics. Unfortunately he acted out about his disgruntlement. While he's an extreme example, I have to admit it saddens me to see the caustic words of people who just don't agree with someone else.
I do not understand the agitated souls who think their viewpoint has to supercede all others - especially in written material. I do not read scifi because it bores me. That doesn't mean I look down my nose at scifi authors. Quite the contrary. I admire their world-building. But I don't boycott stores with scifi, or leave contrary remarks on authors' blogs. I'll post scifi markets all day long - if they pay.
Someone recently chastized me for posting Christian markets in FundsforWriters newsletters. Someone else bashed me for listing a gay magazine. Two years ago, yet another person unsubscribed because the latest issue had Jewish magazine submission guidelines posted. Funny, nobody has complained about erotica.
I feel my job as a service provider is to reach any and all writers by providing calls for submissions from as many diversified venues as possible. I have a religious preference, a politican view, a social opinion on many topics. However, I understand that people and publications with other conceptions exist. They may occassionally reach out to me, too. They advertise on sites I visit, the magazines I read, the stores I enter. That shouldn't make me mad. I have the option to delete, ignore, or walk away. It's that simple. Others have the option of deleting me, too. It doesn't mean I've failed.
You are a product, or a product producer. Produce it to the best of your ability. Try to understand what your targeted market wants, then make them happy. But know this...as a writer, you will not and cannot please all the masses. Let judgment of you roll off. In turn, don't judge others so harshly.
We write to express ourselves. It's an honor, in my opinion. If somewhere along the way we try to censure each other's views, we'll rue the longterm results, and somewhere down the line we'll wish we hadn't made that mistake.
Live and let live is a common adage. Apply it to writing and maybe the world will be a little bit happier.