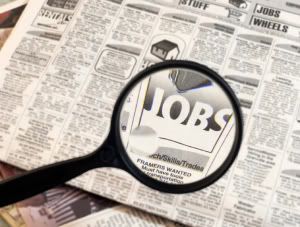 While reading
Alexis Grant's blog
, I came across an idea that made perfect sense. Your blog can be your resume. Maybe not in a literal sense, but in a practical, opportunistic sense, it does.
Face it. When you apply for a job these days, your employer will Google you. That can be a good thing or a bad thing - or a doesn't matter thing. Let me explain.
Hopefully, your blog incorporates your strengths and major interest(s). The employer gets a sterile resume from you, full of nothing but dates, names and history. Little on that resume reflects you as a person. You may argue that a resume demonstrates that you can take responsibility, hold a job, perform duties, but does it show how well you'd fit in a company? What if the employer wants to see more of the real you?
We put on a front in an interview. We put all the right words on a resume. But on a blog, we reveal more of our actual traits to include humor, intelligence and writing ability. Pictures show even more. If I were an employer, I'd Google someone before I read the application, or immediately soon after.
As a writer, a blog makes more sense than in most professions. Newspaper editors, publishers, agents, and regular employers seeking your writing talent, will scan cyberspace for more proof of your abilities. Let's say you and your competitor vie for the same position. Both of you have respectable writing credits. But when the employer Googles both your names, what will he find?
A good blog shows:
Creative Savvy
- Whether sassy, poignant or journalistic, a blog takes creative spirit.
Reliability/Consistency
- Blogs take dedication. Regular posting of good material speaks for your dedication.
Ability to Communicate
- A blog uses a voice conducive to easy communication. Your readership speaks to that ablity to connect to people, and keep them coming back for more.
Expertise
- A steady blog demonstrates knowledge. It's important that your blog provide take-away value, and if you offer that assistance continually, you inevitably flash your expertise, knowledge and skills.
Your blog can show your good, bad, up, down, smart, stupid and crazy side. Realize that all sorts of people read it, including those that don't care about your favorite football team or how marvelous dinner was at a new restaurant. While those topics aren't bad, how you write about them and reflect upon yourself, tells people volumns about who you are. But if you use a blog to expand your abilities as a potential employee, you could pave your way to employment.
Make your blog more than fun. Make it work for you. And while you're at it, hyperlink your blog to your resume, so your employer can have all he needs to hire you at his fingertips.