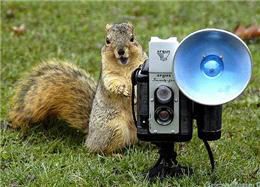 Author bios, blog bios, website About Me pages, all have something in common. They feed those readers/agents/ publishers/curious sorts who need to know more about you. Most bios (we'll lump them all in one pile here), however, come across like . . . well . . . resumes. There's a place for a resume and a place for a bio, and online it's all about entertaining the reader - even when you're only telling people who you are.
First, put up a decent picture. Not some twenty-year-old snapshot - not unless you write memoirs and it ties in with your stories. Identify yourself, wrinkles, scars, freckles and all. It's who you are, and searchers want the real you - or they wouldn't be reading your bio. But make the pic a good one. Use a good camera, proper lighting, maybe even a professional pose if you prefer it to a candid or quirky image. Do yourself justice and let the camera catch a hint of personality, please.
I've received more compliments about my pictures in the newsletters and online than any other topic short of my editorials and grants. Smiles help hide the wrinkles as do looking up. Avoid busy patterns on clothes and very light colors. I've always liked mystery writer
Kathryn Wall's pictures
near the ocean. Simple.
There are a few exceptions per an article at
Midwest Book Review's website
. While the suggestions might not feel PC, they contain substance to consider. After all, it's about the sales. Basically, they amount to this: 1) do you feel comfortable enough about your looks; 2) are you trying to hide your gender; or 3) are you that painfully shy? And if you're worried about 1) or 3), consider a professional photographer before you decline.
Second suggestion for your bio, post your best writing accomplishments. Don't confuse the reader with your activities with the Lions Club, your part-time job, your kids, or the newspaper pieces you wrote in college. Do not list writer mill pieces. Readers want to know about you . . . to a point. What makes you appealling as a writer? What are your strengths? Leave it up to a resume to show more details. A bio should be written in normal language. Avoid sounding formal - you'll sound pompous. Many readers already think writers are pompous, so lighten up!
Third, be available. Don't hide your contact information. When you find that the fan mail gets too much to handle (don't you wish!), hire someone part-time to assist. These are your customers! Let them connect with you. Write them back. You wouldn't believe how rare that is in this profession.
Be real. Be sincere. Be human. Trust me, those traits help you build your platform, because readers appreciate the heck out of them. They'll stick around for your second book.
How is your bio? Do you have a good pic?