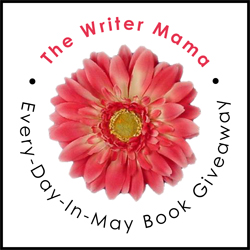 I am participating in the Writer Mama Every-Day-In-May Book Giveaway
Today I am featured over at Christina Katz' blog, The Prosperous Writer, as part of her fifth annual daily book giveaway.
So, if you are a writer mama, and you would like a chance to win my book today and books by other mom authors all month long, come on over to
http://christinakatz.com
and answer a daily question about your writing process.
You can "win" just by participating, even if you don't get selected by random drawing to "win" a book.
This is all part of an annual effort by Christina to support the author mama community and the writer mama community and to bring the two communities together. She does this each year in May, and it's a cool concept. She actually stated her readers were requesting Lowcountry Bribe be involved. Isn't that great? Come over and see the interview and leave your remark for a chance to win.