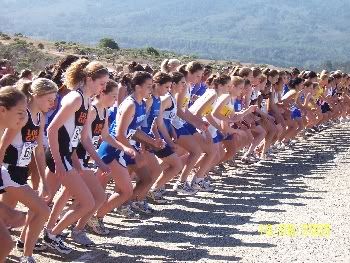 Why writers fear contests stymies me. By choosing to be writers, we choose to be competitive. (Unless you're working for the man in a nine-to-five job.) We have chosen a profession where we bid, pitch, query and all but beg for work. We know if we don't land the gig, there's another writer right outside the door who will. We fight to polish, hook, grab and intrigue with our words.
So why don't we like entering contests?
I cheer when I receive an email saying, "I finally listened to your advice and entered a contest." The message usually discusses a fear of the beast, as if entering opens a front door to your home, or access to your diary. Not winning, for some reason, scares people silly while they'll pitch to agents and editors expecting rejection.
You are not a dope for entering a contest, but that's a common sense I feel from many readers. "How dare I think I can win a contest?" Well, that thought can be spread across the entire profession. How dare you write anything at all? Someone might not like it!
Contests are fantastic barometers. You write to deadline, often on a theme. You seek to polish words so they capture attention. They pay in terms of money, publication and/or reputation. Contests are no different than querying a magazine or publisher. Frankly, the great thing about contests is you actually see who was chosen. In many cases, you get to read the winner, and in doing so, you learn and grow as you analyze why the writer's piece was selected over yours. You improve your skills of presentation, grammar, flow and storytelling.
Some writers play the lottery more readily than entering a writing contest. The odds are one in over a million. If you are lucky, you win $20, and those odds are one in hundreds. The odds in placing in a writing contest are much greater. The Annual FundsforWriters Essay Contest resulted in 503 entries. Six prizes will be awarded. Writer's Digest contests have thousands of entries, but numerous categories. Landing honorable mention is a big plus. Your odds are probably one in several thousand.
In a lottery, you have no control over who wins or how to jockey for consideration. In a contest, you show your skills, and those are purely in your control. If you don't win this time, you can compete again, wiser from the experience. If you play the lottery for ten years, you purely gamble. If you enter a contest for ten years, you actually increase your odds of winning . . . on many levels.