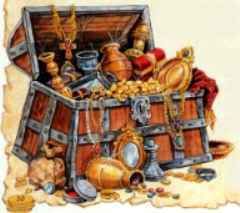 When I attend a conference, I'm hungry for connections, and not always with people. I seek information of all types, and the data usually makes the cost of such an event more than worth it.
What to seek at a conference that you may have overlooked before:
1. Regarding agents and editors.
Yes, of course rub elbows with those in gatekeeper positions. Even if they don't give you a nod on a project, they can enlighten you how to make it happen downstream. Just keep in mind that each has opinions and not all of them are right for you. As with anything in the writing world, keep what works for you and don't feel bad about discarding what doesn't fit. Conversations over drinks or dinner, or faux pas during presentations, or even a remarkable speech need to be tucked away in your brain cells for future reference when you decide to query. But also watch from afar, while they are networking and counseling others. Are they personable or caustic? Are they free with their advice or aloof? Do they make eye contact with the average attendee or just the others in their league? You need a partner in this business, not someone who seeks groupies.
2. Other writers.
No matter how famous or how novice, each person you meet will teach you something. We're struggling in this freelance free-for-all, and each of us learns some unique trick along the way. Be willing to share as much as you listen. These people can reach back and lift you up another rung on the ladder one day or put you in contact with someone who can. Keep these friends. New writers can have innovative ideas because they haven't been tainted by all the how-to advice. Seasoned writers have failed enough to offer forewarning.
3. Publishing habits.
Because I read so many books in my dual-profession as a nonfiction writer and mystery author, I gleen books on sale with an intensity. I may buy no more than one per conference, but I pay attention to who published what. The best way to see how a self-publishing press or small press performs is through its works. Note the quality of a book's construction as much as the author's content. If I like what I see, I pick up a bookmark or postcard. They are great reference material. For instance, I've learned not to take a certain small press seriously because nine out of ten books I've scanned were written poorly, indicating a lack of editing prowess.
4. Magazines.
I love seeing magazines that aren't distributed in my region. Take the opportunity to pick up a sample copy you wouldn't ordinarily find otherwise. Not only do you pick up new article ideas for your local magazines, but you might be able to offer that foreign magazine a new perspective.
5. Promotional material.
I get ideas for my own promotion in watching how others do it. From websites to bookmarks, I collect the data. I want to see how someone who spoke well or published a classy book designed her website. I study logos, covers, graphics, displays, posters, banners, even formatting on postcards and business cards.
6. Social media.
I want to add interesting people to my Twitter account. Someone with thousands of Facebook readers must do something right. And blogs are a weakness of mine. I'm always seeking ideas for stories, and studying the creative innovation of others sparks fresh thought. When someone is online savvy, I get excited, because ninety percent of the time, they are making sales.
7. Speaking ability.
I attend a class or session for the topic, but I also take note of a speaker's style. The clothing, hand mannerisms, voice level, handouts, PowerPoint, even body language give me clues on how to improve. If someone wears a scarf she continually fidgets with, I notice. If he pushes glasses on his nose, I take note. If he makes me want to look in his eyes and learn everything he has to say, I study harder and try to understand how he coaxed me in and held me in his sights. Then I note how many people run up to the front of the room once a speaker closes. That's a sign of connection...and sales.
When I attend a conference, I walk away exhausted yet armed with material to keep me motivated for weeks afterward. These events aren't just about the classes. I've been to conferences that offered me little to nothing in that regard. But I've never left empty-handed because I had my sights set on collecting the little treasures that aren't advertised.