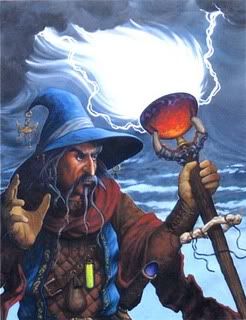 While Tweeting, I came across a recommendation for a site entitled
Write to Done - Unmissable Articles on Writing
. The post getting all the attention was
10 Tips for Writing Excellence From Top Writing Bloggers
. Of course anything about writing grabs me, and when you give it a number like Top 10, or Best 7, or Fabulous 14, I'm hooked. It means I can snare bullets and skim while gleaning the key points. (Did I say I read a LOT of blog posts?)
Here are the ten writing blogs and their advice in a one-liner.
Storyfix.com
- Write the story you were born to write.
Men With Pens
- People get excited about the message, not about writing perfection.
Make a Living Writing
- Headlines are the number one reason blogs go unread.
Cat's Eye Writer
- Inspiration can be found in the mundane.
The Renegade Writer
- What one loves, another hates. You can't predict it. You aren't perfect.
Writer Unboxed
- It's all about perserverance.
Wordplay
- Treat writing like a business.
The Creative Penn
- Write what you love to read.
Victoria Mixon
- Love blogging.
Courage2Create
- Writing isn't worth it unless it inspires.
These people know their stuff. I've followed all of their blogs at one time or another, some a long time before they made this list. They offer good advice. However, they aren't gods and they aren't perfect. Neither am I. No writer is.
It pains me to see writers run in circles trying to absorb all the advice they can before they wet the end of their pencil and write. Sometimes you have to write and get stuck to feel the need to absorb the advice. When you read about things you've never experienced, you don't retain the lesson. Pick up a how-to on fly fishing, but if you've never see a trout, much less a river that carries them, how will the instruction make sense?
So you've decided to write a novel. Someone emailed me recently and asked how do they find out how to edit and develop a novel - a novel not yet written. I said pick up a pen and write it. You don't know what you need to learn until you need it and don't find it in your toolbox.
I read a lot. I don't want to read advice I don't need at present. I won't remember it. Don't know about your brain, but mine runs crazy wide-out when trying to keep up with my work. Don't throw a wrench in the works by telling me I need to understand something that doesn't fit into my schedule at the moment. Sometimes I bookmark them for later. Sometimes I return to them. Most of the time I don't.
Yes, pick a reasonable number of trusted blogs and newsletters to follow. Don't feel you have to follow them all. Your writing time is for your words...not the words of other writers who are making a living selling you their words. If ever you want to be in their shoes, focus on yourself first, and become remarkable in your own right. A talent that only happens when you write...not when you read about it.