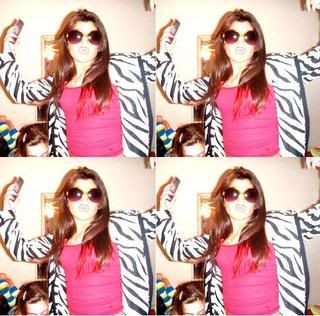 When Amanda Hocking made a cool million in month, the writing arena echoed with articles, blogs, Tweets and emails. When she signed a $2 Million deal for four books with St. Martin Press, shock waves traveled, and traveled, and traveled... It got to the point that if I saw the mention of the 26-year-old who signed a multi-million... I deleted it unread.
Don't get me wrong, I love that girl. She's phenomenal. But I was amazed when everyone spoke about her, and nobody had anything different to say. Boring.
Google's settlement offer isn't accepted, and I read it on ten emails and a dozen Tweets. Thriller writer Barry Eisler decides to self-publish, and it floods my mail and social media for a week. It's like we have to tap the lead story and repeat, repeat, repeat. Before we know it, we've killedan hour reading the same story in different modes, and learned nothing after the first edition.
When I open your blog about 10 Ways to Improve on Your use of Twitter, please make it ten NEW ways. When you profess to have new ideas on how to plan for a conference, make them your own.
When you're socially networking, retweeting, and blogging, be unique. Be outlandish, smart, savvy, fresh. Make me want to read you because I know you won't be like what I just read. Otherwise, when you start flashing that new book around, I'm going to feel I've probably seen the plot before.
(**Have a great weekend. I'm in Blue Ridge, Georgia at their conference in the Appalachian Foothills, and will see you Monday. How's the shorter blog suit you? Pros? Cons?)