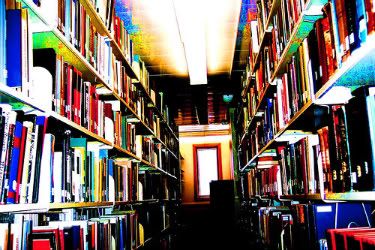 It's New Year's Eve. Thoughts of broken dreams of 2010 and hopeful plans for 2011 are postponed as you watch the ball drop in Time Square, share a glass of something bubbly or grape, or wriggle to a powerful beat at a countdown party.
The next day, however, you scratch the surface of a brand new year, wanting to make this one better, cleaner, more worthy. While you're pondering resolutions for your writing, don't forget your reading goals.
How many books did you read in 2010? Did you read your genre? NYT bestsellers or indies? Fiction or nonfiction, or both? Can you list them? Remember the authors?
Some people keep a
book journal
,
a bibliofile
, writing down daily
what they are reading
with thoughts on quality, flow, characterization and lesson. Most of us don't. But you know about how many books you read, right? At least a dozen, I hope.
OMG, you say. That's a lot of books. Yes, it is, but not really. Not if you're a writer. You live by the written word. You can't write well without studying good writing. Without learning what works, what flows, what makes a story twist, turn and capture the AHA moment.
I have a little saying about reading and writing.
You'll read a hundred times more words than you write;
write a hundred times more words than you'll keep; and
keep a hundred times more words than you'll publish.
I used to say ten, but have learned that number is grossly underestimated. We write better the more we read. Then the more we write, the more we learn to read like a writer, watching for choice phrasing, amazing plot, quirky characterization. We keep a notebook handy, noting grand sentences we wish we'd composed. We dog-ear pages and highlight passages. It's hard to enjoy light reading, because you are too busy trying to understand how the chapters came together in the author's mindseye.
Reading makes you a better writer.
You know all those lists that happen in January? The best seller lists, most read lists, the books loved most by this group or that group? If you're like me, you glance at them and wish you'd read several. . . or more. What about all those classics you've missed?
When you're making those well-intended New Year's resolutions for your writing future, include a list of books, authors, and genres you'll read for self-development.
Without the need to read, you lose the right to write. Make 2011 all about the words, in more ways than one.
Happy New Year!