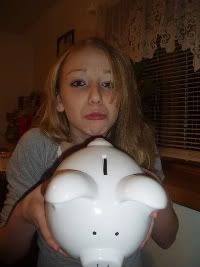 Bet that was a turn off, wasn't it?
Now that the holiday season is upon us, we're seeing authors clamoring to snare a piece of that holiday spending through the sale of their new books. Kindle, iPad, Nooks and other e-readers make the frenzy even frenzier!
I've seen emails and Facebook messages that did little more than ask people to buy their book. I couldn't tell the genre, much less what the book was about. No one tried to inspire me, entice me, tempt me. That's not the way to sell a book. Frankly, it's a way to NOT sell a book.
Selling books is like any other sales effort. You have to make people WANT the item, NEED the item, DESIRE the item. Simply asking people to help you earn a living is about as flat a sales pitch as you can deliver.
Ways to make people want your book:
1. INTRIGUE. The opening hook is like catnip to a feline. It's magic. It's not like anything else out there. Of course you won't be intriguing to every person, but to those who read the genre, they step closer, wanting more.
Unbroken: A World War II Story of Survival, Resilience, and Redemption
by Laura Hillenbrand
has already won many hearts with her telling of
Seabiscuit: An American Legend
. Yet she tells us she found another story in the midst of her research for Seabiscuit -
"As I researched the Depression-era racehorse, I kept coming across stories about Louie, a 1930s track star who endured an amazing odyssey in World War II. I knew only a little about him then, but I couldn't shake him from my mind. After I finished Seabiscuit, I tracked Louie down, called him and asked about his life. For the next hour, he had me transfixed."
This is how you draw people in.
2. SOLVE A PROBLEM. You reveal a problem and claim to have the answer. You advertise it in an appealing, non-commercial, non-neon, synpathetic manner. Whether you like Glenn Beck or not, he defines the problem and promises solutions in his recent release
Broke: The Plan to Restore Our Trust, Truth and Treasure
.
3. RELATE. Birds of a feather concept. Be attractive to a niche, offering a new angle with an old empathy.
Diary of a Wimpy Kid: The Ugly Truth
by Jeff Kinney resonates with those who weren't captain of the football team or head cheerleader. Good children's book series.
4. HUMOR. Humor is one of the fastest selling tools on the planet. Whether it's subtle, sarcastic, corny or political, humor draws readers like a magnet. That's why almost every blog and magazine mentions humor in its guidelines for freelance writers.
I Still Dream About You: A Novel
by Fannie Flagg is a big seller this holiday season because it's a humorous way of looking at a mid-life crisis in a down economy. How many people can relate to that? And Jon Stewart takes a tongue-in-cheek and end-of-the-world look at the human race in
The Daily Show with Jon Stewart Presents Earth (The Book): A Visitor's Guide to the Human Race
People spend less money on gifts these days, and even less money on themselves. Your mission as an author is to make a promise to improve their lot in life through what you wrote. It's that simple. Entertain, educate, enlighten - the three E's. Not only write your book that way, but advertise it with character as well. Make me feel happy I experienced this book. Just don't panhandle, asking for their money.