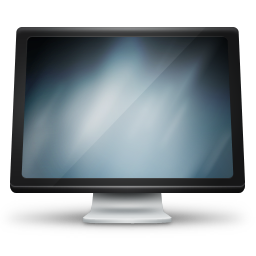 Young adult agent Jennifer Laughran, of the
Andrea Brown Literary Agency
,
confirmed in an interview
what I suspected (and what I would do in her shoes). When asked what she does when she likes an author's query, she replied:
She looks up the author online. In her words, "to see what else they have, and if their website is a total turn off."
She sees if the author blogs. If so, does the personality sound like someone she would like?
She talks to her co-workers and boss to see if they agree with her feelings about this author.
THEN she chats with the author on the phone, to see if they hit it off, if they agree on what an agency should do for the author.
THEN she sends them a contract.
Did you see numbers one and two? It's no longer optional that you have a strong online presence. It's as important as your manuscript. You can moan and fuss about that part of the business, but you can either get on board, find another passion, or write for yourself.
You are as much a commodity as the book these days. You can't climb in a hole, write pretty words, and toss them out to someone else to market. First, it isn't going to happen. Second, no one can promote work from the heart like the creator.
Some of you are in denial about this. Some may say this agent could be different from the others. Some of you actually think that an agent will discover great prose and never look at the promotional ability of the author. And you'll continue to seek representation until pigs fly, or get disgusted and self-publish, or quit writing. If you cannot navigate the Web in all its glorious avenues and options, you short change your writing future. It's that simple.
NOTE: Yes, an online presence takes a little time out of your day. I hate updating a website each week. I often post five blogs on one day so I don't have to think about it everyday. I've skipped days Twittering because I only wanted to write. But like editing, like writing those stinking synopses, like running down markets, maintaining an online personna is an administrative task you learn to love or at least tolerate.
DOUBLE NOTE: Gosh it's hard to write at night after spending 8 hours in the garden and yard. It's so dang hot. I actually installed a mini-fan in my chicken coop.